Email Forwarders and Server Reputation
Understanding the Impact of Email Forwarders on Server Reputation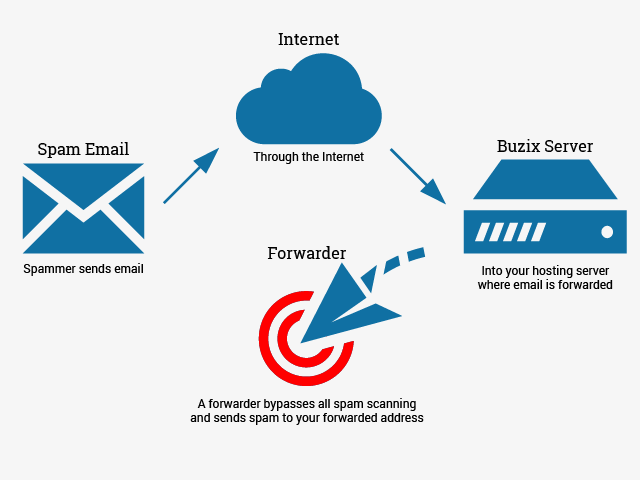 Email Forwarders Explained
Email forwarders are a common email configuration that allows you to redirect incoming emails from one address to another. While this can be a convenient tool, it's important to understand their impact on server reputation.
Why Bad Email Forwarders Matter
Improperly configured or misused email forwarders can pose a significant threat to your server's reputation. Here's why it matters:
Spam Risk: Abused forwarders can be exploited for spamming, potentially leading to your server's IP address being blacklisted.
Email Delivery: Server reputation directly affects the delivery of legitimate emails. If your server is flagged for spam, your emails might be marked as spam or not delivered at all.
Email Service Providers' Policies
Email service providers, including major ones, have implemented strict policies such as DMARC (Domain-based Message Authentication, Reporting, and Conformance) guidelines. Your server must comply with these guidelines to ensure reliable email delivery.
Using Forwarders Responsibly
We encourage responsible usage of email forwarders to maintain server integrity and alignment with industry best practices. Follow these steps:
Redirect Emails Locally: Whenever possible, configure forwarders to redirect emails to local domains or domains hosted on the same server.
Replace Forwarders: If feasible, replace forwarders with local email accounts. Here's how:
Create a new cPanel email box to replace the forwarder.
Configure your email client or webmail on the server.
Consider POP3 or IMAP connections directly through your external email provider.
Explore VPS Solutions
If you require more control over email forwarding, consider leasing a VPS server starting at $150/month. VPS hosting provides flexibility and avoids shared server restrictions.